Read Time:
5 Minute, 41 Second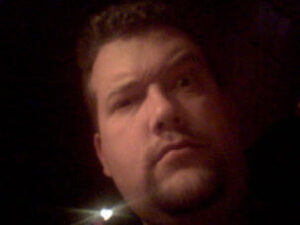 How does one begin? well, I guess the middle can be a starting point and put in a few Highlights.
Growing up on the west coast, I am not sure I would have ever expected to even begin to build a video game company. I admit I got my start in playing game early. As my business partner mentioned we met online playing a game known as world of warcraft. We started talking while we were playing and continued talking even after we were done playing. Myself having returned to civilian life after the navy, before the century was over, found myself without much direction. So I decided to go to work for the mouse.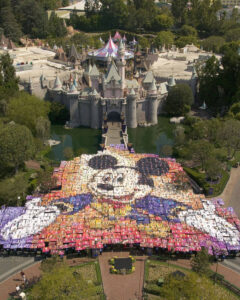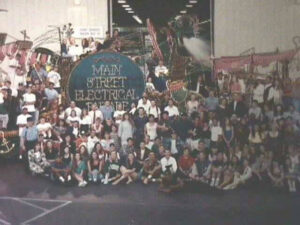 I did enjoy my time there, over the course of 23 years off and on in various roles at the park in Anaheim. I enjoyed the world of entertainment. But I always seemed to like being behind the scenes more than in the limelight. As it was easier to change what you were back there, than what everyone expect you to remain I guess. Everything from being a canopy carrier, to driving floats for the parade, to setting up facades for special events, to full blown tech services where we can change the entire park within a few nights. It was amazing to see what we could do with the resources we had. During the time I was working for the mouse, I also picked up my Class A license in the off Season, and drove for a trucking company for a few years. Returning to the mouse when my role changed, and ultimately leaving California altogether once I finished my online courses for my BSBA. While on the road, I started to play World of Warcraft. enjoying the role of a Hunter, who tames beasts to help him fight. It was during this initial installment of world of warcraft (what we refer to as Vanilla) I befriended a number of people who I ended up joining a guild with. Although many of us no longer play as often as we did back then, I still keep in touch with a few of them. One of them started discussing the possibility of making games. Myself having played every console also from PONG to the atari 2600, 7800, and Coleco vision, through to Nintendo, and various playstations and xboxes. I had a bit of computer knowledge as well, however not as much as my friend travis. So once I settled in Texas, I started working on other talents I had picked up. Many that had no basis in games whatsoever.
From Baking
To building things for my pets
To Lighting design
Live stage events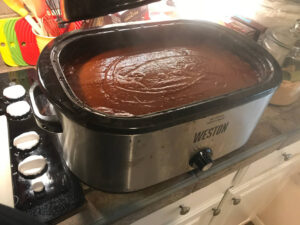 even making BBQ sauce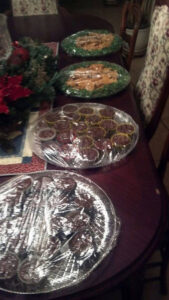 Ok, I may have gone overboard on the baking a bit…
But all in all, I was making sure I had a wider variety of talents I could pick up and work with in case something fell through, I kept up my Class A commercial license. And finally got to the point of actually making the Video game company. Which travis and I agreed to call, Vanguard Chaos Gaming. One of our tag lines was, "we are just two gamers, too stupid to quit" which ended up being true in many aspect of our lives. We have had our ups and downs, Many setbacks. You know that thing called life, and the fact that every has their own life to live. That sometimes gets in the way. But I think now we are starting to see things fall into place. Mind you we ARE a Published game company. We have had a few games on the Playstation Mobile network, Which were for the Vita. However short lived due to the network closing shortly after our games released. We were on of I think 9 companies out of the hundreds, (possibly thousands) of companies trying to make games for the network. We were one of the ones who figure out how to do it correctly. Considering we built and released three games, to full completion, and Sony published them. I consider that a success. We still have the games we made, if we decide to rework them for current systems, or phones. But that will probably be later when keeping up with the software updates will be easier to do.
Sam, our mascot is something I had drawn up by a number of artists. I do hope to release a game featuring her eventually. But for now, she is our mascot. She gave us something to catch the eye, and eventually make take on a life of her own, once the story is complete. She is apart of our logo, and I hope to bring her to life in a game. But for now she helps inspire me to build our games.
As for Travis and I, Once we have the resources we need to fulfill our dreams, you will know them as they come about. For now we are working with little, to try and build up what we can. Everyone who supports us will be remembered, and thanked in their own way. I even have a name of someone whom we agreed to kill off in one of our games, as he was someone who donated to our original Patron page (at that level). Although we may using him more then once, as a tribute to him believing in us. Now we just have to get a few more to believe in us, download our games, play them if they wish. As for now we are making free games, with ads, to help pay for what we need to work with, and make better games. but we will never forget where we come from. Travis and I have been through too many hard times to forget, lost so many people who believed in us. We will honor them as best we can, their memories, and their spirit. It all we can do for now. I just hope those who play our games will enjoy them, and believe in our little game company enough to help us get off the ground. Mind you we are started a decade behind, as we had a small break. but we never stopped trying to build something for our company. Most of this would not have happened if travis wasn't so talented and a genius in his own right. But I know whatever happens, we will keep trying to make this work. with what we have been dealing with these past few years, I know we can get it done this time.
Thank you all for your support, and your time. Please keep us in mind, if you want to see where we are going. what we are doing.
Flintheart